Skip Navigation

Field Notes
We are delighted to acknowledge and congratulate E3B faculty members Dustin Rubenstein, Andres Bendesky and Deren Eaton whom were recently awarded grants via the Columbia provost: sTEAM Fellowship Program – A Team-based, Experiential Learning Research Program for Underrepresented Students (D. Rubenstein) and Principles & Practice in Modern Genomic Data Science (A. Bendesky, D. Eaton)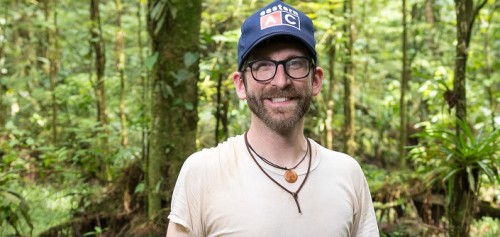 Cheers to Benton Neil Taylor for successfully completing his Ph.D in Ecological and Evolutionary Biology. Congratulations and welcome to the E3B Alumni cohort!
E3B Alumni/Adjunct lecturer, Dr. Rae Wynn-Grant was awarded an official Citation by Brooklyn Borough President Eric Adams and the New York District Attorney's Office for her contributions to science and community. This is on the heels of a recent publication in The New York Times covering Rae's research on American Black bears. Congratulations on a well deserved award Dr. Wynn-Grant!! Keep up the excellent work!
Congrats to E3B alum Eric Yee!! Eric will be starting his PhD at John Hopkins this summer.
Signed, sealed, delivered! 2018 MA graduates handing in their final thesis. A true reflection of the teamwork, comradery and support among our amazing students. Congratulations Grads!!!
The 2018 M.A. Thesis Presentations. After two years of hard work, our second year MA cohort had the opportunity to present their research to the E3B community. Great work and congratulations to Emily C, Jessica E, Lauren N, Shannon M, Christian R, Alex P, Claire G, Jessica H, Neha S and Adam P !!!
Cheers to Maressa Takahashi! Maressa has successfully completed her Ph.D with a concentration in Evolutionary Primatology (program coordinator Prof. Marina Cords). Congratulations Maressa and welcome to the E3B Alumni cohort.
Congratulations Amrita Neelakantan!! Amrita recently passed her dissertation defense and is the newest member of the E3B Alumni community!