Skip Navigation

Field Notes
Dr. Don Melnick's research on the worldwide effects of wildfires was recently featured in the current issue of The New York Times Opinion edition.
Three Cheers for E3B alum/instructor Leo Douglas!! Dr. Douglas has been identified by the Council of The Institute of Jamaica for the Musgrave Medal award as distinguished eminence in the field of Science. The Musgrave Medal is Jamaica's most prestigious honor for scholars in art, science and literature
Team work makes the dream work. Several members of the E3B community collaborated to research the effectiveness and accuracy of Logarithmic scales in presenting ecological data. This study was recently published in Nature Ecology and Evolution . Congratulations!!
We are delighted to acknowledge and congratulate E3B faculty members Dustin Rubenstein, Andres Bendesky and Deren Eaton whom were recently awarded grants via the Columbia provost: sTEAM Fellowship Program – A Team-based, Experiential Learning Research Program for Underrepresented Students (D. Rubenstein) and Principles & Practice in Modern Genomic Data Science (A. Bendesky, D. Eaton)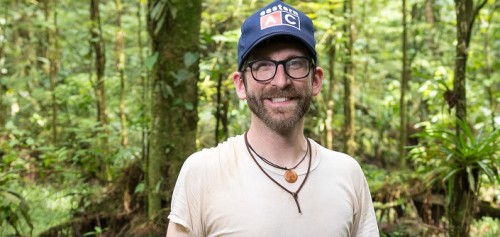 Cheers to Benton Neil Taylor for successfully completing his Ph.D in Ecological and Evolutionary Biology. Congratulations and welcome to the E3B Alumni cohort!
E3B Alumni/Adjunct lecturer, Dr. Rae Wynn-Grant was awarded an official Citation by Brooklyn Borough President Eric Adams and the New York District Attorney's Office for her contributions to science and community. This is on the heels of a recent publication in The New York Times covering Rae's research on American Black bears. Congratulations on a well deserved award Dr. Wynn-Grant!! Keep up the excellent work!
Congrats to E3B alum Eric Yee!! Eric will be starting his PhD at John Hopkins this summer.