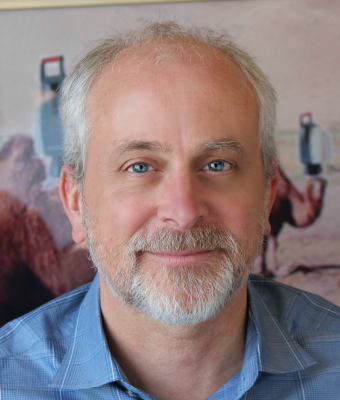 Griffin, Kevin L.
Professor Department of Ecology, Evolution and Environmental Biology; Professor of Earth and Environmental Sciences; Black Rock Forest Consortium, President
Affiliation/Department
Professor
Education
Ph.D., Botany, Duke University
Research Description
After more than 150 million years of isolation the podocarps that dominate the forests of the west coast of the south island of New Zealand have remarkably slow growth rates by comparison to most other forest tree species. The question is, why? In New York, the aging eastern deciduous forests continue to rapidly accumulate carbon. Could this be the result of the high levels of atmospheric N deposition this area receives? When plants are grown in elevated CO2 photosynthesis is stimulated initially but often this enhancement does not last and given time, a strong acclimation to the new growth environment can occur. Is there a reason why some plants acclimate to CO2 and others do not? Plant respiration is often thought of as the processes by which plants loose carbon during the night. How then can we estimate the contribution of respiration to the carbon balance of arctic plants which never experience night during the growing season? Plant cells from leaves of plants grown in elevated CO2 tend to have twice the number of mitochondria and chloroplast as cells from plants grown in ambient CO2. Is there a link between this structural observation and physiological function?
These are a few examples of the type of research questions my lab is currently working on. The objective of this research is to explain processes in plant and ecosystem ecology in terms of the physiological, biochemical and biophysical processes involved. Ultimately we hope to increase our understanding of both the role of the Earth's vegetation in the global carbon cycle and the interactions between the carbon cycle and the Earth's climate system.
Research Keywords: Respiration, Photosynthesis, Tree Physiology, Arctic ecology
Representative Publications
Griffin K.L., Anderson O.R., Gastrich M.D., Lewis J.D., Lin G., Schuster W., Seemann J., Tissue D.T., Turnbull M.H. & Whitehead D. (2001) Plant growth in elevated CO2 alters mitochondrial number and chloroplast fine structure. Proceedings of the National Academy of Sciences (PNAS), 98, 2473-2478.
Griffin K.L. & Turnbull M.H. (2013) Light saturated RuBP oxygenation by Rubisco is a robust predictor of light inhibition of respiration in Triticum aestivum L. Plant biology, (doi:10.1111/j.1438-8677.2012.00703.x), 15: 769-775.
Heskel M., Atkin O., Turnbull M. & Griffin K.L. (2013) Bringing the Kok effect to light: A review on the integration of daytime respiration and net ecosystem exchange. Ecosphere, (DOI: http://dx.doi.org/10.1890/ES13-00120.1), 4(8):98.
Atkin OK, Bloomfield KJ, Reich PB, Tjoelker MG, Asner GP, Bonal D, Bönisch G, Bradford M, Cernusak LA, Cosio EG, Creek D, Crous KY, Domingues T, Dukes JS, Egerton JJG, Evans JR, Farquhar GD, Fyllas NM, Gauthier PPG, Gloor E, Gimeno TE, Griffin KL, Guerrieri R, Heskel MA, Huntingford C, Ishida FY, Kattge J, Lambers H, Liddell MJ, Lush CH, Martin RE, Maximov TC, Maksimov AP, Mahli Y, Medlyn BE, Meir P, Mercado LM, Mirotchnick N, Ng D, Niinemets U, O`Sullivan OS, Philips OL, Poorter L, Poot P, Prentice IC, Salinas N, Rowland LM, Ryan MG, Sitch S, Slot M, Smith NG, Turnbull MH, Vanderwel MC, Valladares F, Veneklaas EJ, Weerasinghe LK, Wirth C, Wright IJ, Wythers K, Xiang J, Xiang S, Zaragoza-Castells J (2015) Global variability in leaf respiration among plant functional types in relation to climate and leaf traits. New Phytologist, 206(2): 614-636. (DOI: 10.1111/nph.13253).
Back to Faculty