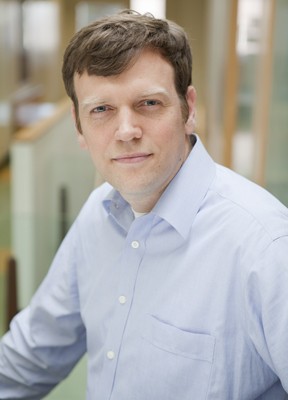 Palmer, Matthew
E3B Senior Lecturer; Director of Undergraduate Studies; Post-Baccalaureate Program Advisor
Affiliation/Department
Senior Lecturer
Education
Ph.D., Rutgers University
Research Description
I am involved in a range of research and education projects involving urban and peri-urban ecology. I collaborate with NYC Parks, the US Fish and Wildlife Service, NASA, the USDA Forest Service, and several units within Columbia University on research, teaching, and teacher training initiatives. My current research projects include evaluating the ecosystem functions of green infrastructure, studying the ecosystem consequences of reforestation in NYC, and providing scientific support for the management of both invasive and rare species throughout the region.
Research Keywords: Urban ecology, Plant community ecology, Conservation biology, Ecosystem ecology, Forest ecology, Wetland ecology, Biodiversity
Representative Publications
McGuire, K.L., S.G. Payne, G. Orazi, and M.I. Palmer. 2015. Bacteria and Fungi in Green Roof Ecosystems. In R.K. Sutton (Ed.), Green Roof Ecosystems. Springer.
Falxa-Raymond, N., M.I. Palmer, P.T. McPhearson, and K. Griffin. 2014. Foliar nitrogen characteristics of four tree species planted in New York City forest restoration sites. Urban Ecosystems 17:807-824.
Jain, M., D.F.B. Flynn, C.M. Prager, G.M. Hart, C.M. DeVan, F.S. Ahrestani, M.I. Palmer, D.E. Bunker, J.M.H. Knops, C.F. Jouseau, and S. Naeem. 2014. The importance of rare species: a trait-based assessment of rare species contributions to functional diversity and possible ecosystem function in tall-grass prairies. Ecology and Evolution 4(1): 104-112.
Back to Faculty